From basic drywall installation to specialty applications, textures and paint finishes, we can do it all.
We are proud to offer a full range of drywall services, specializing in residential applications. Our skilled and experienced team will deliver every detail just as it should be, so you can sit back and enjoy the investment you have made in your property.
Drywall Installs & finish
We supply, deliver and install basic drywall in your home to the highest standards of workmanship, ensuring a smooth finish and perfect angles every time. Our staff are fully certified to work at heights, and observe high standards of safety and hygiene on site.
Specialty finishes add interest and dimension to a room. Our services include installing drywall trims for a minimalist look, recessed lighting and vents, crown mouldings and texture finishes (including popcorn, splatter, or California Knockdown).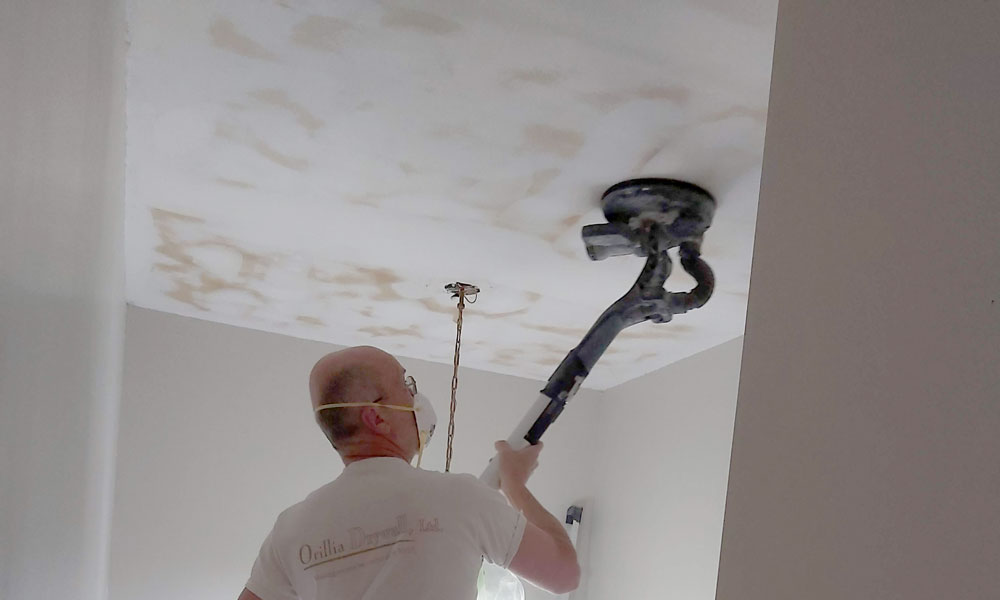 Some finishes may be outdated or simply not to your taste. Texture removal may include grinding down existing texture and making paint ready or replacing the drywall. We grind down and remove unwanted textures, and prep uneven surfaces with mud for a smooth finish. We ensure our work is done in a tidy manner, protecting all surrounding surfaces with appropriate coverage and disposing of waste when the job is done.
Painting Priming & Staining
Paint is one of the most cost-effective ways to update any room. Whether you're changing up a room, adding a feature wall or just painting the trim, we help you choose the best paint for your application and can provide specialty finishes to your preference. We will repair any damaged surfaces, including caulking around fixtures and trims and filling any holes or dents.
Every home undergoes wear and tear that can result in nicks and dents or even larger holes in wall and ceiling surfaces. We provide professional drywall repair including supply and installation of materials. Our team will ensure that all waste is properly disposed of and that the worksite is kept clean and tidy.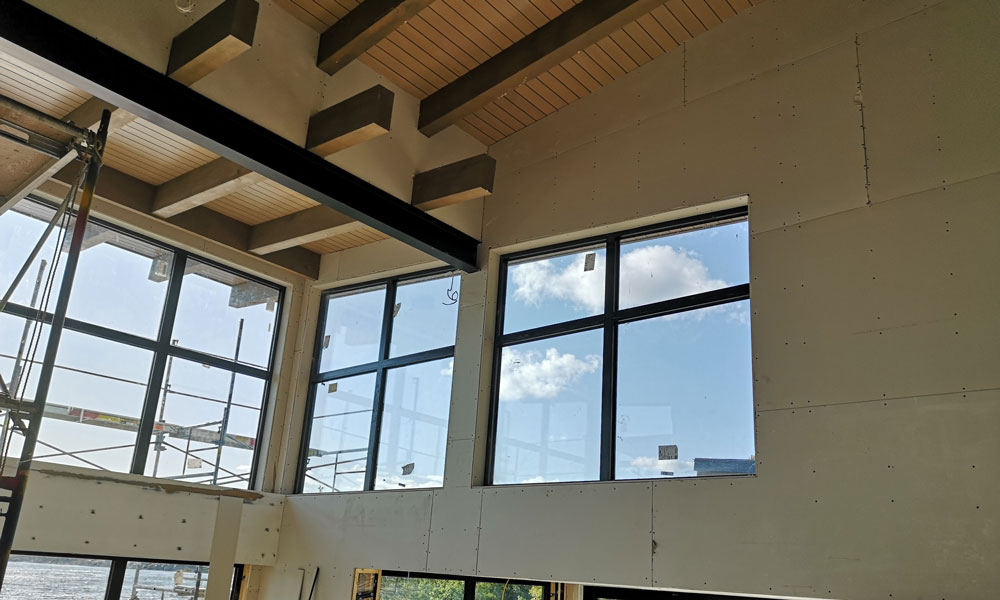 We use top of the line equipment to minimize sanding dust, which can reduce the amount of drywall dust by up to 85 percent.
We can also install specialty soundproofing drywall for media rooms or studios.
Contact us for an estimate or general inquiries.