Residential drywall specialists
Proudly family-owned & operated, our professional team services Simcoe County, Muskoka and Kawartha Lakes and has been creating beautiful interiors since 1957.
We know your home matters to you. That's why our work matters to us. For over 60 years, the quality of our customer service has always set us apart. Whatever the size or scale of a project, our goal is to provide clients with a positive experience from start to finish. We are deeply committed to the integrity of our work, and operate at the highest standards of safety and tidiness.
We offer installation of regular and specialty drywall, as well as texture application or removal, crown moulding, painting and staining, and professional drywall repairs. Our experienced team specializes in residential drywall and can offer a wide variety of applications and finishes. 
Drywall Installs
& Finishing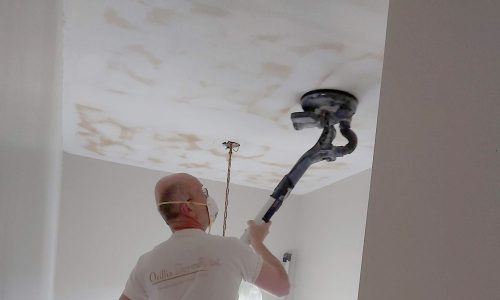 Experience The Difference
Investing in your home should always be a positive experience. At Orillia Drywall, we believe the quality of our work is directly related to the atmosphere we create as a team, and that integrity should be our hallmark. We hold high standards for our staff, personally training each member of the team and ensuring that we are always up to date with WSIB health and safety certifications.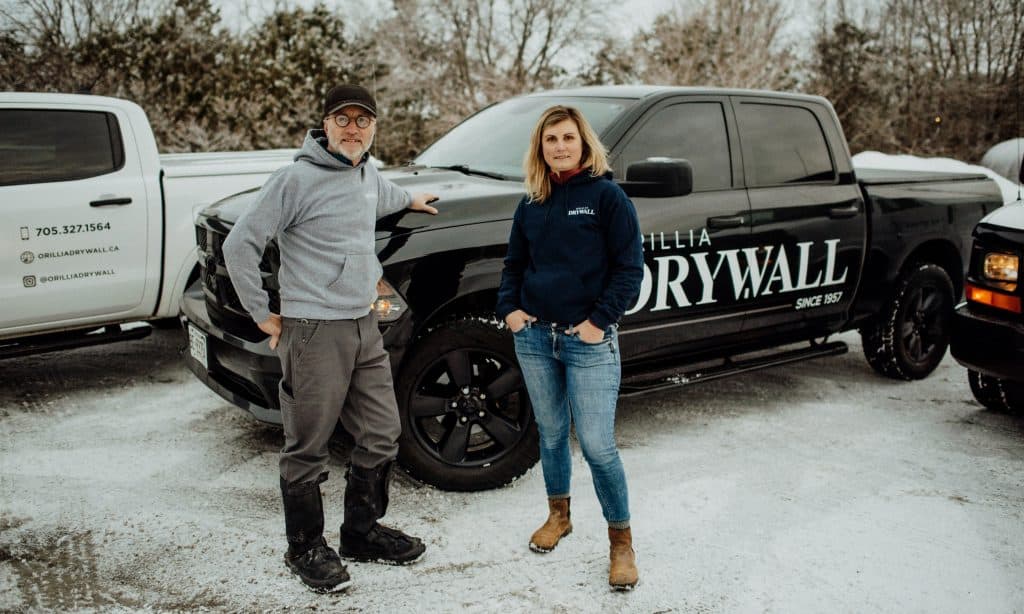 Orillia Drywall is a family-owned business with a rich history that dates back to 1957, when Maurice Purkiss began installing drywall in the community of Orillia. At a time when most other local companies were still using plaster and lathe, Maurice was the first in the area to pioneer the use of drywall. He also spearheaded specialty drywall finishes including texture applications and crown mouldings, quickly developing a loyal customer base. 
Maurice raised four sons to be proficient in drywall finishing, three of whom went on to work as professional tradesmen. Following Maurice's passing in the 1990's, his son John took over the company. Over the last 20 years, John has developed the original family-based team into a tightly-knit group of skilled and conscientious workers. The company's safety measures, quality control, speciality skills, and years of satisfied customers set Orillia Drywall apart from the rest.
In the last few years, Sarah, John's eldest daughter is now managing and running the day-to-day of Orillia Drywall and is implementing a vision to expand the company's reach to all of Central Ontario. 
At Orillia Drywall, we believe in the importance of building long-lasting relationships with our clients and employees. We care deeply about the quality of our work and the satisfaction of our customers. As a thriving and growing company, we look forward to what the future holds next. Thank you for considering Orillia Drywall for your next project.
We are excited to present some of our projects.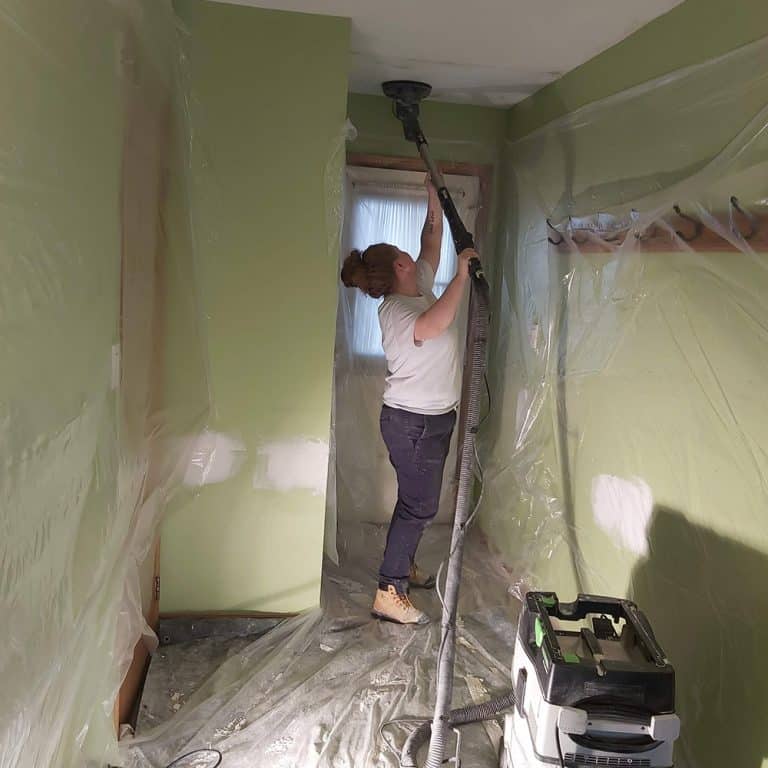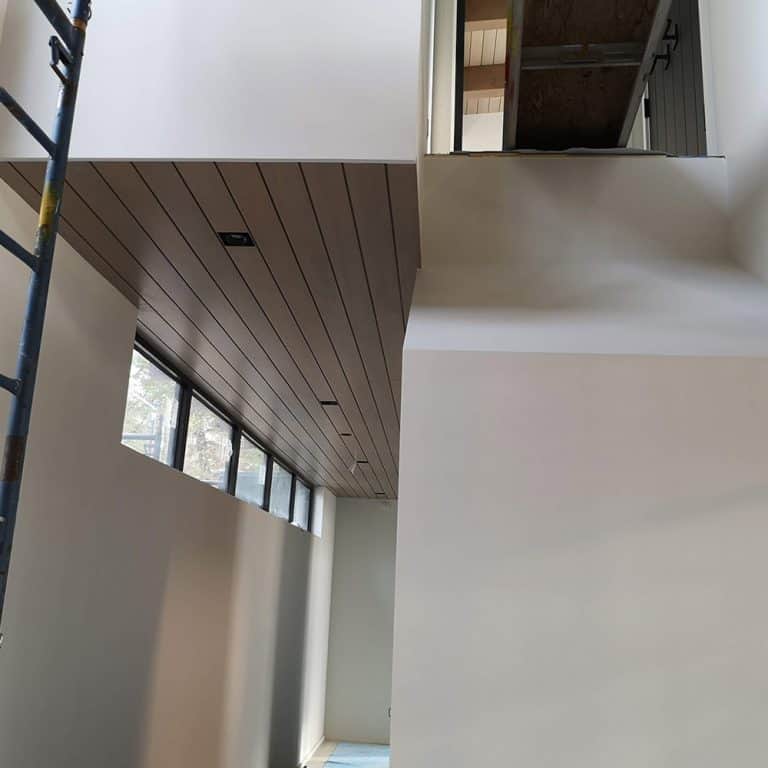 What are they saying about us?
Tanya Johnson
Our contracting company hired Orillia Drywall and we couldn't be more pleased! They not only did a fantastic job, but they worked around a number of unavoidable delays, and helped us get back on schedule. Excellent quality work, and great customer service. Highly recommend!
Matt Clutier
The staff were very friendly and helpful and John was excellent to plan the project with. Would highly recommend. They completed our basement in the scheduled time and on budget.
Tamara Nichols
I hired Orillia Drywall for a basement project and I am thrilled that I chose this team of professionals. They were quick to respond to any queries, very courteous and accommodating. I would definitely hire again for future work. Thank you very much John and team.
Jinith Kithalawa Arachchi
Orillia drywall completed the finishes of my basement. They completed the work in a diligent and timely manner with good quality. They also vacuumed the space well to keep away any dust. Recommend them for potential clients.
Derek Denne
Great experience from start to finish. Great customer service and excellent workmanship.
Contact us for an estimate or general inquiries.