An ambitious restoration project of a beautiful church ceiling in the classical style. Requiring a large crew, scaffolding and the touch of master crafts-persons, Orillia Drywall restored these beautiful arches and ceilings to their former glory.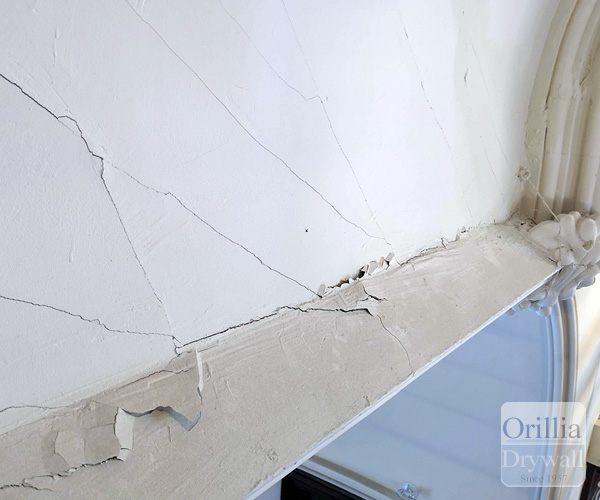 Obvious signs of aging
Cracks in both paint and plaster
Paint peeling and cracking
A gorgeous vaulted ceiling plagued with paint and plaster cracks, discolouration.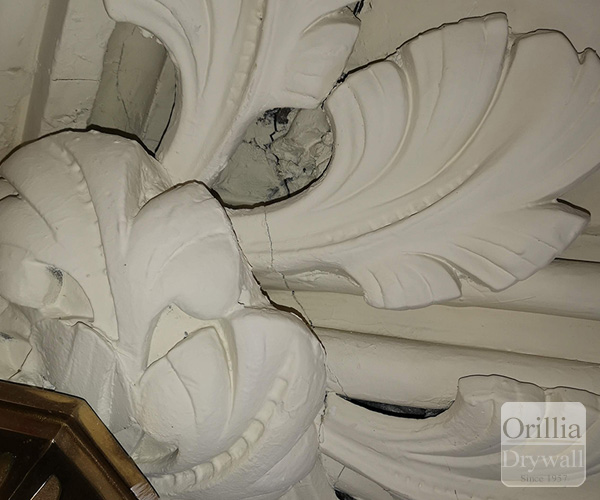 Cracked decorative pieces
Beautifully sculped decorative pieces in need of TLC.
Smooth walls and lines
Care was taken to restore the surfaces and lines to like new while maintaining the rustic art deco look.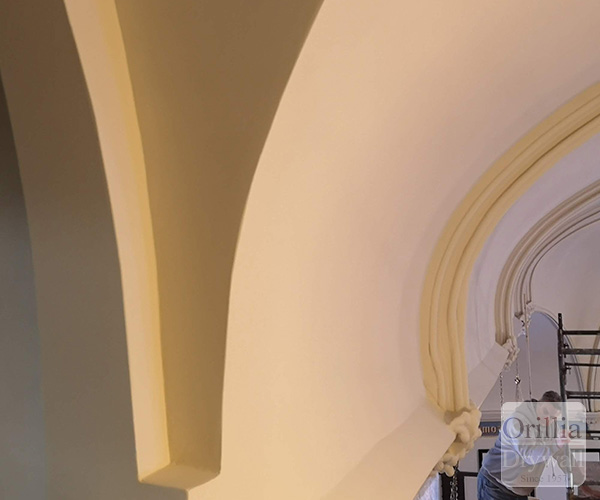 Curved lines
With curved arches, any blemish or irregularity would be visible, so extra care was taken to ensure every line was smooth and perfect.
Ceiling repaired and painted
Looking up, patrons now see a beauitfully smooth ceiling with decorative flying butresses.