Window dormers can have a spectacular Drywall effect when you follow the roofline … even above a garage.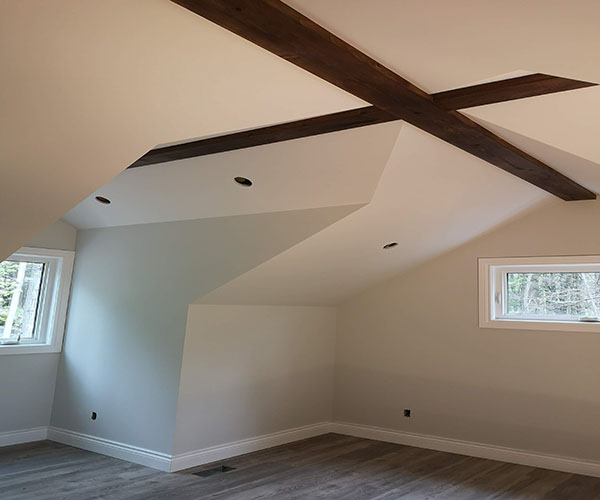 Picture-perfect lines
Window dormers provide the perfect opportunity to show off gorgeous lines, snugged right up to wooden beams.
Light is your friend
Indoor and natural lighting combined with so many beautiful angles and cuts gives a spectacular visual display of different coloured surfaces.
Dramatic angles
This space above a garage provided a challenging but rewarding chance to use exaggerated, dramatic angles not typically seen in a room.
Natural lighting
Perfect lines and surfaces combined with natural lighting creates an elegance ambiance that's so very visually appealing.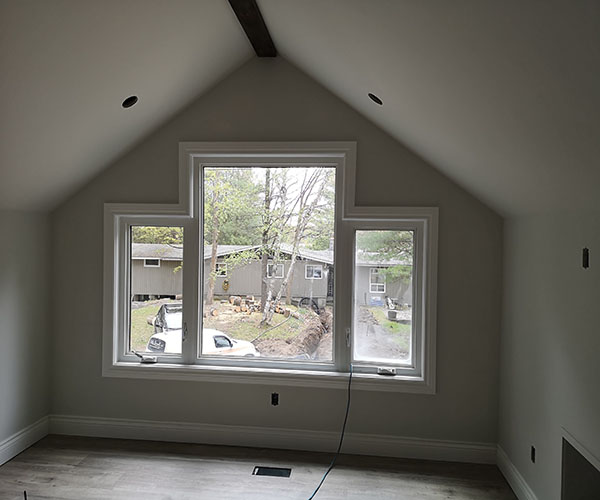 Picture Window
The Orillia Drywall truck out front — big windows to let in lots of natural lighting and a great view of the outdoors.
Little jogs are interesting
Small jogs in the angles like on the right of this picture gives more visual appeal combined with the lighting.  The details matter!